for immediate release
New Products from Esser Vineyards
Monterey, CA – December 3, 2018 – We have much to share with our new offerings coming to you and your teams within the next few weeks and early 2019. We will be releasing two new and exciting products within our Esser® Wines line-up.
Cabernet Sauvignon
Our new Esser® 2017 Cabernet Sauvignon will be from Paso Robles appellation, an enhanced quality with a blend of Cabernet Sauvignon, Petite Syrah, and Petit Verdot. With it's deep ruby color, this Cabernet expresses intense fragrances of black currants, ripe black cherries and blackberries with notes of violets, rich mocha and dried spices.
It's a much bigger more powerful wine with velvety tannins, heaps of juicy cherries and blackberries, laced with nuances of cedar, clove and vanilla beans that lead to a long and smooth finish. It is a refined, full-bodied, rich and well balanced wine with fresh acidity and a solid polished tannin structure. We believe this wine to be a grand improvement of our Cabernet quality and will over deliver to your markets. Expected release Early January 2019.
Sauvignon Blanc
We will also be releasing soon our new and exciting 2017 Central Coast Sauvignon Blanc. A refined and balanced wine from both Paso Robles and our award winning Monterey production. This Coastal Sauvignon Blanc is crisp and refreshing, with bright aromas of citrus and melon. It delivers a full palette of bright flavors of lemon, lime, and fresh cut grass.
Stay tuned for more updates and exciting news from Appellation Ventures.
About Appellation Ventures
Appellation Ventures is a California LLC comprised of leaders in the California wine industry and seasoned business executives and investors. Appellation Ventures strives to find small wineries with solid reputations for quality and then provides the capital and resources to enable significant growth.
Contact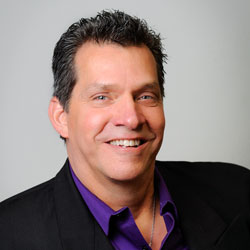 ---
Copyright© 2014-2022 Esser® Vineyards and Appellation Ventures, LLC.
###